Marketo – Leading Marketing Automation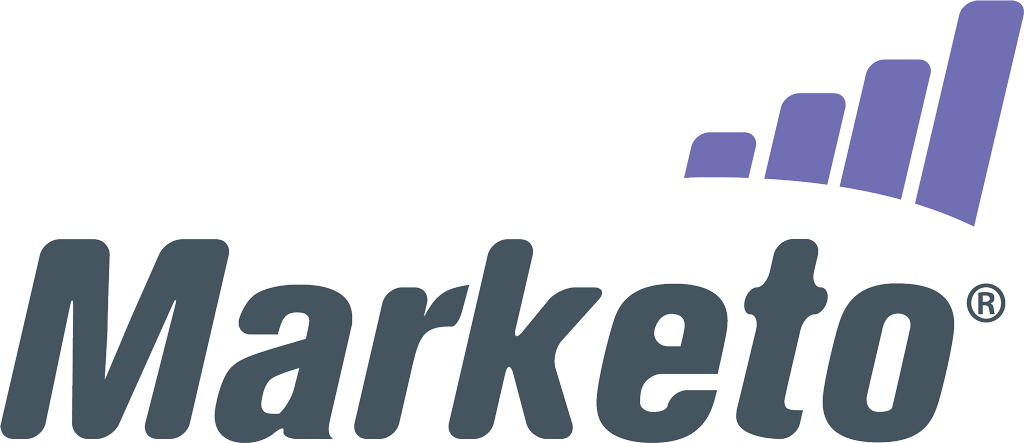 Marketo is a Marketing Automation tool that automates your lead management, email marketing, lead nurturing, drip campaigns, landing pages, marketing reporting and sales and marketing alignement. Now in its 10th year, the standout features of Marketo are:
Powerful email marketing  – Responsive landing pages – Progressive data profiling – Dynamic content and personalisation – Integration with Salesforce  – Lead management and scoring – Visitor monitoring – Analytics and reporting
NetON – Leading Marketing Automation Agency
We are a web, email and Marketing Automation agency based in Melbourne and Sydney, Australia. Our team has been working with online platforms since 2005 and actively working with Marketo and other Marketing Automation platforms since 2009.  Our team consists of online experts in Lead Generation, Websites and Mobile Apps, Marketing Automation and CRM platforms.
Marketo Integration and Services
We provide all Marketo related integration and services. These include
Marketo Content and Creative Services
We provide design and build of Emails, Responsive Emails, Responsive landing pages that can be built as a guided template in Marketo.

Marketo Implementation
We provide Marketo Implementation services to quick start your Marketing Automation Journey.

Marketo to Salesforce
Marketo is best utilised by connecting it to Salesforce. The leads, accounts and behavior are synchronised in a two way synchronisation which keeps your sales team and your marketing team in alignment.

Marketo Lead Management
We help companies build a proper lead management process including demand generation, lead forms, lead scoring, lead assignment and lead nurturing.

Responsive Marketo Email Templates
We help you build Email Templates that look great on both Outlook/Desktops and mobiles. Additionally your team can make changes to them and send them out once its done.

Responsive Marketo Landing Pages
We help you build Responsive Marketo Landing Pages that look great on both Outlook/Desktops and mobiles. The new guided template functionality makes it a breeze for you and your team to change and make updates to the landing pages moving forward.

Marketo Strategy
Starting on a Marketing Automation platform can be overwhelming if your team is not experienced with it. Let us bring years of experience of setting up companies with Marketing Automation and help you start your journey on the right foot.

Content Marketing
With Marketing Automation comes the need for demand generation. Yes Marketing Automation is great, but if you have a small pool of leads, its not really worth the amount you spend. We can help bring a lot of fresh content and help you generate more leads so that you can get a quick start on Marketing Automation.

NetON helps make your Marketing Automation better
In addition to providing support for Marketo, we also have a number of platforms that help us implement and track your Marketing Automation more effectively. We have tools and platforms that help you visualise your nurture programs before setting them up in Marketo, reporting platforms that integrate with Marketo and Business Intelligence tools that dissect your Marketing Automation data to provide you with the overview and finer details of your Marketing Automation effectiveness.
Faster Responsive Email Creation
NetON has a number of client libraries and a quality assurance system allowing us to generate Faster HTML for your responsive emails.

Nurture Program Builder
We have built a visual Nurture Builder tool that allows you to create and visualise your nurture within minutes rather than hours.

Marketing Automation Business Intelligence
How do you find out how well your Marketo efforts are working? Do you want summaries by Region, Campaign Types, Group of Campaigns or deep dive to individual emails, our BI tools allow you to visualise your Marketo history in great detail.
Marketo to Microsite Builder
Need to trial out a quick Microsite before you roll out the site on your main website, we have a framework that allows you to offer free samples, whitepaper downloads helping you generate more leads faster.

Special Marketing Automation Quick Start Bundle
We are currently offering a special on our Marketing Automation Quick Start Bundle. This bundle includes 2 responsive email templates, 2 responsive landing page templates and a drip nurture program of upto 10 emails. You can either choose to have the templates or have it set it up on your Marketing Automation Platform (Hubspot, Eloqua, Marketo, Pardot). Please contact us for more information about this bundle.