Shopify is one of the most popular eCommerce platforms at the moment. Recently, Shopify announced that they have surpassed 1,000,000 merchants worldwide.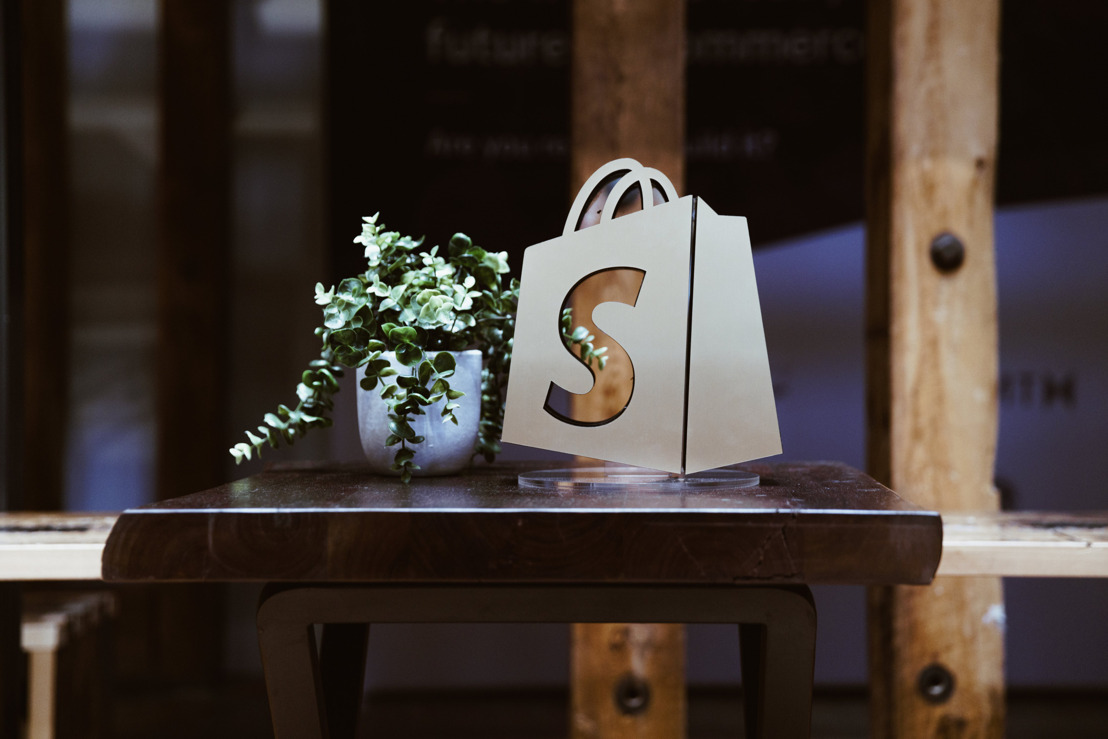 If you're one of these merchants, this is the number of Shopify stores that you are directly and indirectly competing against. So in the million strong pool of shopify online stores, how do you find ways to gain more sales from your Shopify store? How do you do better despite having this many competitors? 
Is it okay to find role models? Is it acceptable to copy other stores' strategies? What are the best decisions to make to earn more from Shopify?
Recent news has reported that Shopify's sales have doubled as the coronavirus pandemic continues to disrupt the regular world. So if you're reading this during the pandemic, it's the perfect time for you to get to work and take advantage of the situation. 
Let's find out the top 5 tips and tricks that can get you more sales from your Shopify online stores!
1. Collect Customer Data and target personalisation
Personalization is something that many marketers and customers value for a reason.  Everyone likes personalized content, even sometimes unconsciously, because it makes their shopping experience easier!  63% out of 2,200 consumers say that they hate old-fashioned generic advertisements that are constantly being promoted to them.
In the United States, over 40% of consumers said that they have spent more than they were planning to just because they were receiving personalized content. But how can you personalize your marketing efforts? Through data collection!
"Wait, isn't that bad?" To be clear, its bad to gather and use customer data without consent. But with consent, this is very powerful and a win-win for yourself and your customers. 
In some cases, yes, collecting customer data has gotten a bad reputation. But that should not scare or stop you because as long as you ask your customers for consent, it should be completely fine. But don't sit on the data, have personalised newsletters going out to them every 2 weeks.  Stale customer data has its own problems. The key is finding the right personalisation and the right frequency to reach out to your customers. 
2 weeks is also a great amount of time for you to be able to monitor how your customers' behavioural changes every now and then if you want to dive deeper into that.  Interested in Shopify's personalisation capabilities, here's a quick personalization in retail guide from Shopify.
2. Content Marketing!
You have your customers, you have your visitors and you have your social media followers. You should have a content marketing strategy to 
get past customers to come back to your site
get visitors email addresses when they come to the site 
attract social media followers to your site 
A robust Content Marketing plan allows you to target all of your customer groups and focuses on targets rather than a single messaging for everyone. We recommend using a combination of these 
Newsletters (for existing customers) 
If you don't have a newsletter for your Shopify store, this is most likely what you have been thinking:  "Newsletters are a waste of time, nobody reads emails anymore."  We are here to tell you that you have to let go of that mindset. Right now. 
Despite how we feel about email, email marketing is still one of the most effective ways of converting your Shopify visitors. A 2018 survey from SaleCycle revealed that 59% of consumers believe that emails affect their purchasing decisions. Another 2019 study reported that for every $1 you spend on email marketing, you can expect an average of $42 in return (USD).
That's surely a lot of ROI for a almost-free platform! Of course, you're going to have to put more effort when thinking about what to send your customers weekly, but it's something that you will be truly grateful for in the end. No pain, no gain?
Not sure where to start? Here's a guide on how you can start setting up newsletter sign-ups in your Shopify store.
Offers (for visitors on site)
Setup offers on site, 10% off your first purchase. Make sure that they are setup so that visitors who visit the first time see it, but its hidden from repeat visitors so that it is not too intrusive. 
Social Media Offers
Setup social media offers and competitions to generate more buzz. Work on building up your Facebook list, twitter list and Instagram followers. Frequent and engaging content is your key here. Think of social media channels as a conversation medium rather than a "promotions board" and you will find more loyal fans. 
3. Run Loyalty Programs
Loyalty programs have long been existing and are being used devotedly by many successful brands for a reason. In fact, according to an Accenture report, 90% of companies have loyalty programs. 
Who doesn't like discounts? 71% of consumers declare that loyalty programs are important for their brand relationships.  Loyalty programs target big spenders and this makes them spend even more. Some companies with the best loyalty programs are Starbucks and Sephora with their beauty pass. 
(Read this case study from Zinrelo to learn more about the Starbucks loyalty program)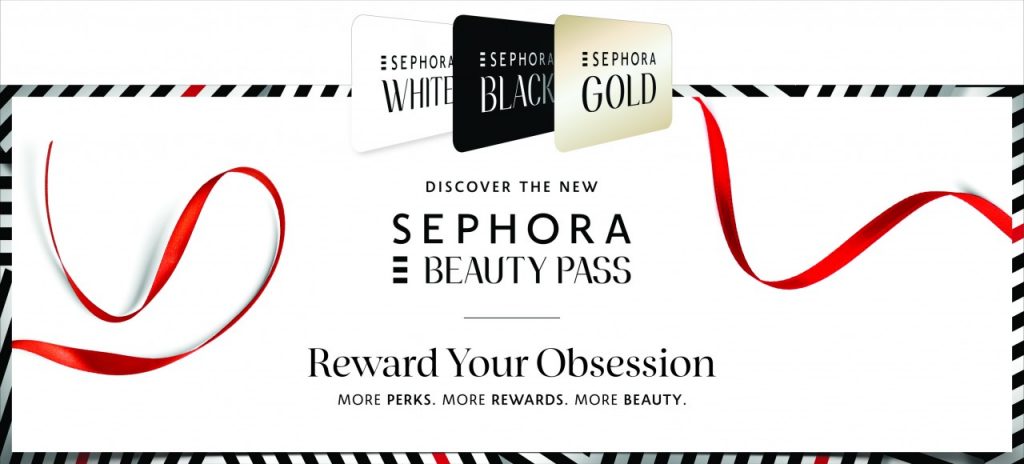 (Learn more about why Sephora's beauty pass program works from Divante)
"How do I do something like this for my Shopify store?"
Choosing the right loyalty program for your Shopify store is not going to be as easy as 123, but luckily for you, Shopify already created a guide to help you decide which loyalty program would be suitable for your store. 
You can start easy, think about your local cafe (5th coffee free) or go intermediate(1 point for every dollar spent) or go complex (get 100 Qantas Frequent Flyer points when you buy product x) based on what your system can handle. 
4. Influencer Marketing
I think we all know about Daniel Wellington and how they absolutely nailed their influencer marketing game and became this big watch brand that they are today. 
As proven and tested by many, influencer marketing is one of the best and most effective ways to gain more sales for your Shopify stores.
90% of marketers find that the ROI of influencer marketing is comparable or even better to other marketing channels. 
(Source: MediaKix)
Although not everyone can ace influencer marketing, and influencers don't really have the cheapest talent fees so you have to be careful when executing your strategy. 
Check out this guide from YouTuber Sebastian Ghiorghiu if you need tips on how you can increase your Shopify sales by finding the right influencers for your influencer marketing. 
5. Find Role Models
What's the best phrase to use here? If you can't beat them join them? Keep your friends close but your enemies closer?
If you have already done everything or you're unsure which strategy you should follow to be able to increase your Shopify store sales, finding successful role model stores is something that you should work on. 
These stores are successful for a reason, and picking up some tips from them isn't bad. Just make sure that you don't copy them exactly because finding your own identity as an eCommerce store is more important than anything to be able to grow.
Check out this article consisting of 50 of the most role model worthy stores curated by Shopify.
Shopify Online Store Build with NetON

Starting a new eCommerce Store?or adding new functionality to your existing Shopify online store? With over 15 years of ecommerce development,
NetON's Shopify team knows how to make your Shopify store more functional, better looking and better converting.
We can help you put up a new theme, customise you existing store, integrate with other platforms and bring your vision to reality. Read more about our Shopify Development Services and request a quote.